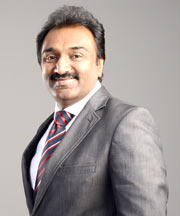 MR. MAYUR R SHAH
President, CREDAI - MCHI & MD Marathon Group
Brief Introduction:-
Mr. Mayur R Shah, President – CREDAI MCHI & Managing Director - Marathon Group, has over 25 years of rich and varied experience in the Real Estate & construction business. He is a civil engineer from the University of Bombay and MS in Structural Engineering from University of Oklahoma, USA.
Philosophy:-
As an industry veteran and pioneer, Mr Shah believes in challenging convention. He focuses on building projects with iconic designs that offer superior functionality of spaces. With his commitment to customer delight, he employs construction best practices across the construction process. Laying special emphasis on quality across the board, he adopts latest construction technology and pays minute attention to every aspect of construction, right from basic details like structural strength to planning of amenities, to the master planning of the entire project. These endeavors have resulted in delivering many iconic award winning structures across MMR.
Leadership & Industry Focus:-
Recently, Mr. Shah has been appointed as President CREDAI – MCHI; an apex developers' body. As a President of this apex body, he is endeavoring to carry forward ongoing tasks and issues impacting real-estate industry and take up new initiatives for the speedy growth of the real estate. A few of his team's key agenda includes:-
Improving business viability in MMR by rationalisation of taxes, premiums.
Achieving further Ease of doing business
Improving knowledge and skills of members through continuous learning and best practices.
Preparing members for future challenges of RERA, GST and DCR rules.
His Role as MD – Marathon Group:-
Mr .Shah is committed to ensure that Marathon Group becomes one of the key contributors towards the Govt of India's shared Vision 2022 – Housing for All; through major initiatives like – Clean Mumbai, Green Mumbai, Skilled Mumbai and Housing for All.
Under his leadership the company has been able to implement construction Best Practices. Recently, Marathon Group company has also been awarded a "Certificate of Merit in Service Category" & "Best Practices Awards 2017- in national level Making Quality Happen Competition 2017 by IMCRBNQA – National Business Excellence Framework Assessment body.

The Group has also been honoured with "Best Developer 2017" by Construction Times Builders Awards and two of their upcoming projects in South Mumbai – Marathon Futurex & Monte South have been recently awarded "Best High-rise Development & Architecture Awards – 2017" by International Property Awards, London.

Some of the key projects delivered under his leadership are –

Marathon NextGen Innova, - awarded "Best Commercial Project of the Year by Accommodation Times 2006-07
Marathon NextGen Era – awarded "Excellent Interior Design (Premium Segment)" by The Economic Times ACETECH 2010
Marathon Nagari has been awarded as the 'Best Residential Apartment, Low Cost-Metro' by CREDAI in Aug 2012.
Marathon Futurex – awarded "Best upcoming Commercial project of the Year" by Construction Times Builders Awards 2015, "Best Commercial High-rise Development & Architecture – 2017".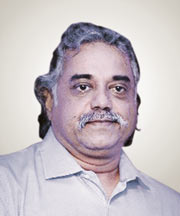 Mr. Domnic Romell
Hon. Secretary
From inception, Mr Domnic Romell has been strategically aligned with excellence as illustrated in 14 of his delivered projects till date, notably recognized as one of the most illustrious developers in Mumbai. Holistically, one can easily call him a man who leads by example.
Mr Domnic Romell is the Managing Director of the group. He is M.A in Economics and is actively involved in the day to day business affairs and takes core business decisions. With over two decades of experience in real estate industry, he brings innovative management practices and dynamic approach to the overall functioning of the organization.
He is Hon. Secretary of MCHI – CREDAI Committee.
With over two decades of experience in the real estate industry, he brings innovative management practices and dynamic approach to the overall functioning of the organization. With his impeccable knowledge of Mumbai real estate regulations, group is ready to take a leap
He is one of the key representatives of real estate developers before various government authorities.
He silently conducts various community programs that work towards child welfare, women empowerment and provision of medical facilities for poor.
Romell actively involves in improving business viability in Mumbai Metropolitan Region, achieving further Ease of Doing Business, and many more initiatives for the welfare of the society.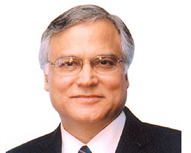 Mr. S. S. Hussain (I.A.S Retd)
Chief Executive Officer - CEO

Mr Syed Shahzad Hussain, I.A.S. (Retd.) is Chief Executive Officer (CEO), CREDAI - MCHI, the apex developers body of Mumbai & MMR, since May 2013.

He retired as Additional Chief Secretary, Govt. of Maharashtra & Vice Chairman & MD, CIDCO. He was also on board of CIDCO for 5 years (3 years as Chairman JN Port Trust and 2 years as Jt MD CIDCO).He was closely associated with New Township Development in Navi Mumbai, Railway Project, NRI Housing Project and commissioning of Navi Mumbai Rail Link.

In his three decades-long& illustrious career span, Mr Hussain held many important positions as Chairman, Jawahar Lal Nehru Port Trust, Navi Mumbai (Ministry of Shipping, Govt. of India) (2007 -2010), Principal Secretary (Revenue), Govt. of Maharashtra, (2006 - 2007), Principal Secretary (Forests), Govt. of Maharashtra (2005 -2006), Secretary (Public Health & Family Welfare), Govt. of Maharashtra (1999 -2002), Principal Secretary/ Secretary (Rural Dev.), Govt. of Maharashtra, (2002-2005) Divisional Commissioner, Nagpur Division(1994 – 1998) District Collector & Magistrate, Nashik (1992 – 1993). He is also decorated with thehonour of being the first Collector & Magistrate of Latur (1982 – 85) where an efficient & people – oriented District administration was established & set-up.

Highly qualified, Mr Hussain has an M.Sc. (Admin. Sciences & Development Problems) from York University, UK, M.A. & B.A. (Hons.) English with distinction in Persian. He is well-versed in various languages like Urdu, Hindi, English, Marathi, Persian and Arabic. He has also to his credit courses from Internationally reputed Business Schools: flagship course on Health – Sector reforms and Sustenance at The World Bank, Washington, DC and Infrastructure in a Market Economy from J F Kennedy, Harvard University.

Recognizing his immense contribution in various fields of prominenceand his leadership qualities, he has been honoured with the 'Business Leader of the Year – Ports' award at the "Leadership & Excellence Awards, Shipping, Marine & Ports 2010". Under his distinguished leadership, JNPT has been bestowed with "Maritime Gateway – Major Port of the Year" award consecutively for 2 years. Not only these, Mr Hussain is also proud recipient of "Drishtidan" Award as CEO, Zilla Parishad, Nagpur in 1981 and winner of gold medals for two years consecutively for excellent performance in Family Welfare Programs & Blindness Control etc. 

A keen sportsperson, Mr Hussain has aspecial interest in Cricket, Hockey, Football and Badminton. He loves horse riding besides reading & reciting Urdu Shayari& Hindi poetry.