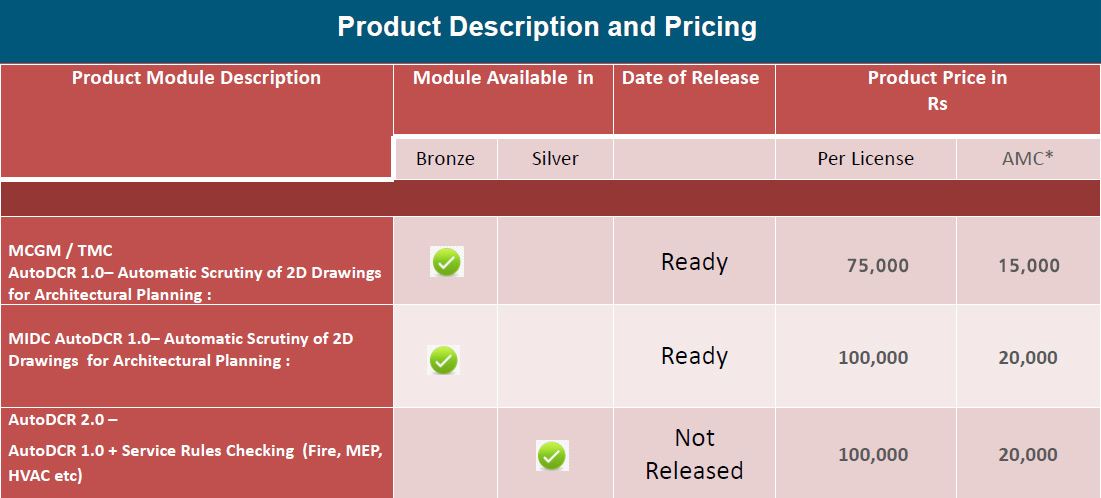 * AMC period > 1st April to 31st March, Financial Year
---
Contact Us
For Further Information Please Contact :
Maharashtra Chamber of Housing Industry
Address : Maker Bhavan - II, 4th Floor, 18, V. Thackersey Marg,
New Marine Lines, Mumbai 400020

Tel : +91-22-421 21 421
Fax : +91-22-421 21 411

Kadir Khan +91 7666 79 1121 - kadir@mchi.net

Email: autodcr@mchi.net
Website : www.mchi.net

AutoDCR - Centre of Excellence
CREDAI MCHI is happy to announce the establishment of AutoDCR Centre of Excellence cell at MCHI office premises with a team of trained & experienced personnel and are now fully geared up and ready to offer various services.
The Objective of this cell is to provide all perceived help and support services with respect to AutoDCR within the MMR region to various stakeholders for online building approval. The cell shall also be coordinating with various Municipal Council's and MIDC for product enhancement and betterment. The AutoDCR cell is happy to help and assist you in all your AutoDCR requirements.
PreDCR is a software application used to create the Architectural plan as per AutoDCR software requirements.

---

AutoDCR is an innovative Building plan scrutiny and approvalsystem

It reads CAD drawings and maps them to the development control regulations for approval by municipal corporations andapproving authorities.

AutoDCR® is one of the most widely implemented architectureengineering software for e-governance of building plans

---